St Marys 1971 announcements

Friday December 28


Denny Werner's
Doc Haus Christmas Party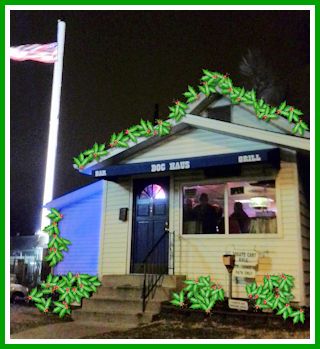 All Day Long
___________________
Please join the Alumni Association by
clicking the link below. It's only $30 and all us would love to
be able to say Class of '71 has the most members of any graduating class!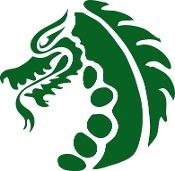 Click the dragon to go to the Alumni Association's website to join up for only $30
St Mary's has a goal of a minimum of 500 annual members.
We are currently at 343
Let's do our part to help make it happen.
_________________________
-Past Events-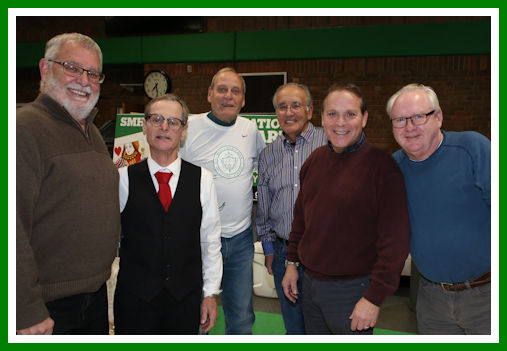 2018 Alumni Christmas Party
Ed Weindell, Dan Armbruster, Bob Simokaitis, Mike Paneri, Rick LaGrotta, Rich Rutledge,
present but not pictured; Larry Held and Kevin Humphrey
_________________
Mike Dauphin's son Michael was
appointed City of St Louis Assessor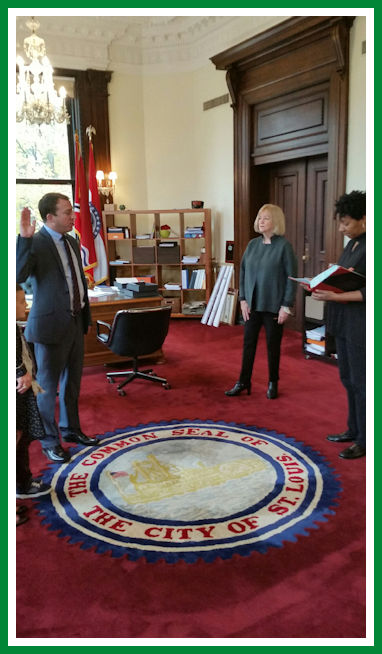 Congratulations to the Dauphin family
for such a fine accomplishment
_________________________
November 8 at Stacked Burger Bar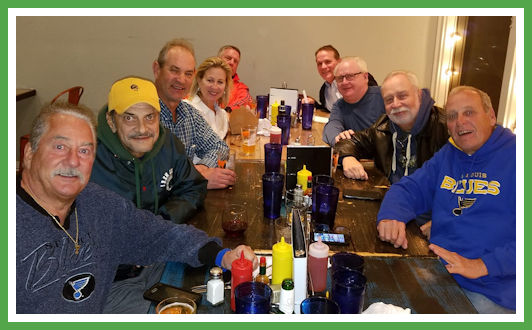 Marty Erickson, Mike Dauphin, Steve Buchheit, Steve's friend Lynn, Larry Held, Rick LaGrotta,
Rich rUTLEDGE, Mick Rea, Bob Simokaitis and not pictured; John Pipitone
_________________________
2018 SM HOF Banquet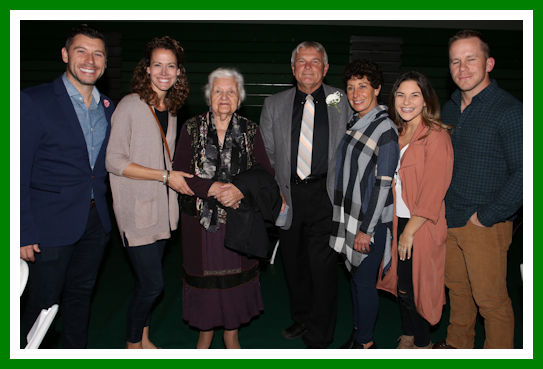 At the 2018 SM HOF Banquet, John Roeslein and his family
were joined by '71 classmates; Frank Flesch, Dan Armbruster,
Mike and Len Panneri, Tom and Terry Fitzsimmons and Rick LaGrotta
Click here
to see more photos from the evening
_______________________________
2018 Taste of St Mary's was a great success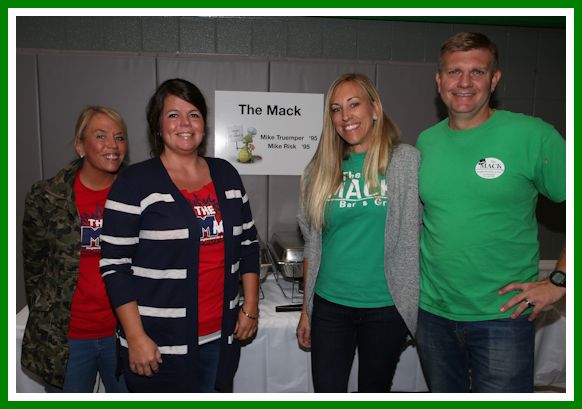 From '71 we had Kevin Humphrey,Larry Held,
Rich Rutledge, Frank Flesch, Pat Wheatley, Mike Vetz, Ed DeGreeff and Rick LaGrotta
_______________________
October 18 Alumni Meeting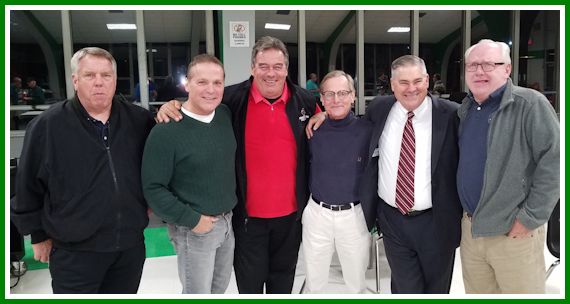 Larry Held, Rick LaGrotta, Phil Miceli, Dan Armbruster, Kevin Humphrey, Rich Rutledge
Larry and Kevin are Alumni Assn board members
_____________________
July 26 Grizzlies Game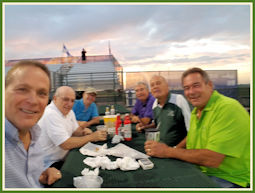 LaGrottta, Flesch, Fillman, Collignon, R Simokaitis and Miceli
Dan Armbruster and John Mernah called to become part of the group by phone.
Bill Fillman is credited for suggesting this annual event. Last night may have been Bill's last time there.
We wish Bill well as, this Fall, he will be moving to Texas to live the retired life.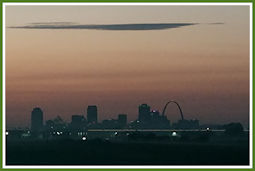 One of the things that make's the Grizzlies' game so cool
is the spectacular view watching the sun set over the St Louis skyline.
Grizzlies trailed most of the game but sealed the win with a grand slam in the 8th.
__________________
April 20, 2018
"Over the Rainbow Gala"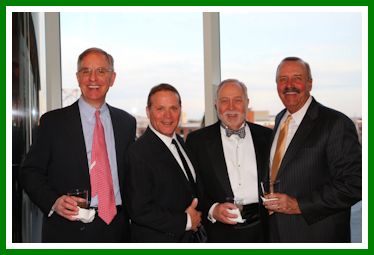 Supporting Mike Rea's non-profit; Rainbow Villiage were:
Leo Haas, Rick LaGrotta, Mick Rea,
Scott Puettmann. not pictured;
Kevin Thorpe
April 19 Alumni Meeting
We had 10-from class of '71;
Flesh, R Simokaitis, Templin, Rutledge, Armbruster, Held,
Humphrey, Degreeff, LaGrotta
and suprise dragon; Pat Wheatley
__________________
March 15- at Stacked Burger were
Armbruster, Simokaitis, Held, Rutledge, Pipitone,
Miceli, Dauphin, Held and LaGrotta
____________
Also present were Bob Simokaitis, Rich Rutledge,
John Pipitone, Dan Armbrister. Mick Rea and Mike Dauphin
2017 SM Aumni Christmas Party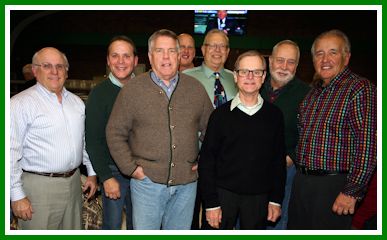 Flesch, LaGrotta, Held, Favre, DeGreeff, Armbruster, Rea, Panneri
not pictured Sam Ribaudo, all had a great time at the party.
__________
2017 Taste of SM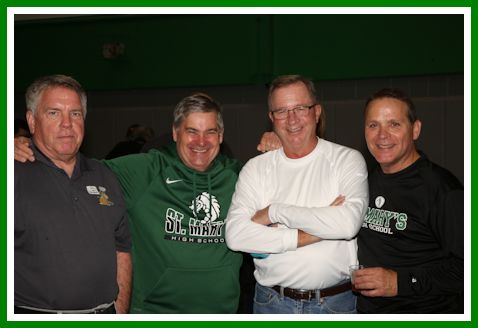 Pictured above at the 2017 Taste of St Marys were '71 Dragons
Held, Humphrey, Schwarz and LaGrotta
not pictured; Armbruster, Rutledge, DeGreeff and R Simokaitis.
Click here to see all the photos
__________
The school and its president are working wonders to maintain and grow St Mary's academic and athletic traditions
while slowly updating buildings, grounds and technology needed to be competitive in today's education market.
Choosing an educational path, young men and their families have some pretty good choices.
St Mary's is still in the running offering a great education at a reasonable price.
The school's aim moving forward is to have and even stronger positive influence on the south side;
educating and guiding its young men while helping to stabilize the neighborhood
setting a high example and by welcoming all to make use of its state of the art athletic facilities.
The term Renaissance was chosen because of the program's objective;
a rebirth of St Mary's and of the South Side
St Mary's Alumni is one of the school's biggest strengths.
18% of St. Mary's Alumni contribute annually to the school.
Compared to 5-6% for alumni from other Catholic schools, we are far and away the best!
"St. Mary's" is a great answer to the St Louis question; "Where did you go to high school?"
You don't need a meeting or a special invitation to do what you know is right.
Please donate as you can to help the rebirth and to keep the tradition alive.
St Mary's High School
4701 South Grand
St Louis, MO 63111

The class reunion was a blast!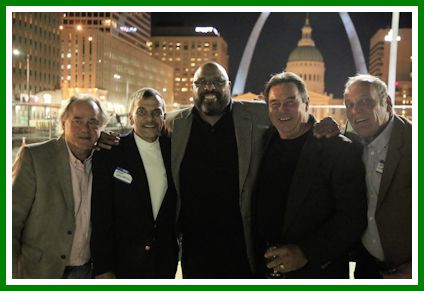 Paul Mueller, Mike Dauphin, Earl Carrol, Phil Miceli, Bob Simokaitis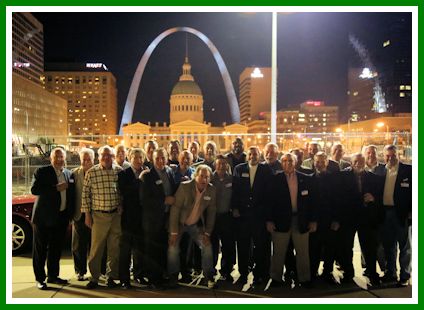 Class photo
Click either photo to see more shots from the reunion.
_________________________
Our class website is always looking to add classmates.
Currently we have 114 active and 154 inactive!
and if there is someone there you know well, ask him to create a profile.
Guest members
(classmate friends and family members)
are welcome too!
Creating a "Classmate profile"...it's easy and it's free!
confirm your contact information and enter a password.
______________________________
Class of '71 Website Stats
Home Page Visitors:
68,975
(cumulative total visitors we've had since creating our class web site)
Percentage Of Active Classmates: 41.8%

| | | |
| --- | --- | --- |
| A: | 115 | Active |
| B: | 155 | Inactive |
Please encourage fellow classmates to create a profile on the website.
Go to "Classmate Profiles" click your name, insert email address then click send.
___________________________________________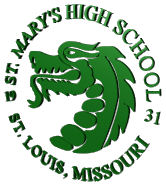 See photos of past class reunions
courtesy of Mike Krull
This class website was created: 2/4/2011